Marie-Claude Bibeau
Your Liberal Candidate For
Compton–Stanstead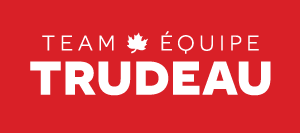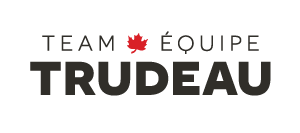 Marie-Claude Bibeau, working hard for you in

Compton–Stanstead
Hello,
I am Marie-Claude Bibeau, Liberal candidate for the riding of Compton—Stanstead in the October 2019 federal elections.
A graduate from the Université de Sherbrooke in Economics and Environmental Studies, I was a manager of international projects and an entrepreneur in the tourism sector prior to being elected as a Liberal MP for the first time in 2015.
With the help of my extraordinary team, I work tirelessly to ensure that our area obtains the maximum of what the Government of Canada has to offer. I support municipalities, non-profit organizations and private businesses as well as our most vulnerable citizens, helping them benefit from the numerous federal programs. My in-depth knowledge of the riding enables me to contribute to the development of new government programs and policies in a way that will help them adequately meet the needs of our area.
Over the last four years, I have had the privilege of serving as Minister of International Development and La Francophonie and of being the first woman in Canadian history to be appointed Minister of Agriculture and Agro-Food.
I was awarded the World Vision Voice of Children Award in 2019 and the Care Global Leaders Network Humanitarian Award in 2018 in recognition of my leadership in promoting the empowerment of women and girls on the international scene.
Justin Trudeau's Liberal team has undertaken major projects which have already produced impressive results. Since 2015, 825,000 Canadians have been lifted from poverty. One million jobs have been created. Our unemployment rate is at its lowest in 40 years. Income tax for small businesses and the middle class has been lowered. Our investments are sustainable and responsible.
Fighting climate change necessarily involves a transition; this is why we have put a price on carbon pollution while at the same time investing massively in research and innovation, electrification of transportation, green infrastructure, clean energy, elimination of plastics as well as the protection of our natural heritage and our oceans.
Ours is the first government to be committed significantly to reconciliation with the First Nations. This has already resulted in improvements in services and infrastructure, but the human wounds will take generations to heal. It is imperative that we continue our work to offer Indigenous youth the means to succeed while retaining their identity.
This coming October 21st, you will be choosing your government in Ottawa. The stakes are high. We must unite against the Conservatives who represent a menace to our environment, our supply management system and the rights of women. I can assure you that our Liberal team will continue to stand firm and exercise leadership in order to ensure social equity, dignity in the lives of our seniors, prosperity in our region and that we meet our targets in our fight against climate change.
I am deeply attached to my region. My motivation to serve you is stronger than ever. This is why I am hoping that you will once again place your trust in me and vote for me in the October 21st federal elections.
Connect With Marie-Claude
Donate to Marie-Claude's Campaign